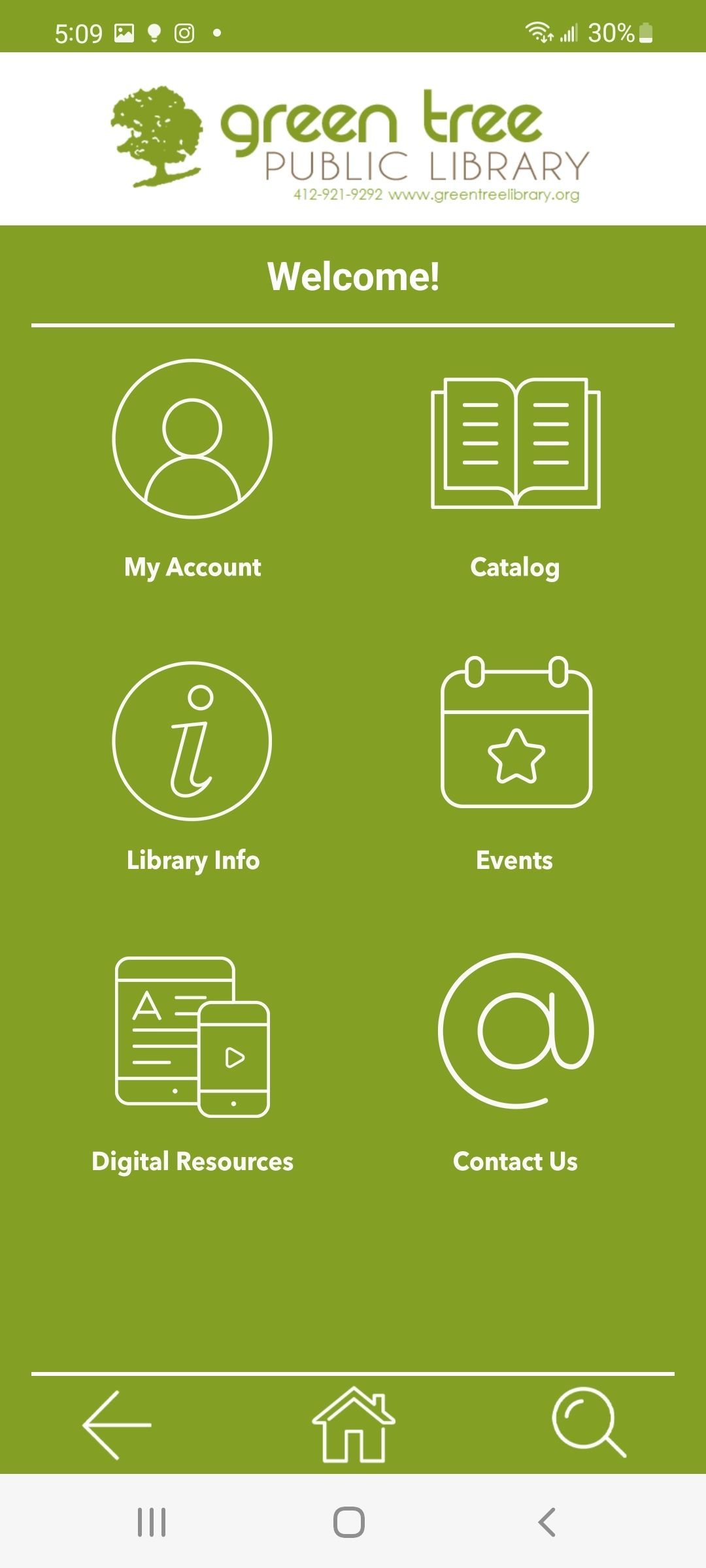 We are excited to announce that the Allegheny County Libraries mobile app is now available! The Allegheny County Libraries mobile app provides quick access to core services for you of all public libraries in Allegheny County. 
The mobile app is available in the App Store Google Play by searching for "Allegheny County Libraries" or "Green Tree Public Library". With the new Allegheny County Libraries mobile app, you can access the library catalog, your checkout record, holds, and reading history. Also, there are convenient links to the library information, events calendar, and more. In addition, a Self-Checkout function is available! Grab an item you would like to borrow and scan the barcode with your mobile phone. Then the item would be ready to go home with you! You won't even need to stop in at the front desk.
Stop by the library if you have any questions.