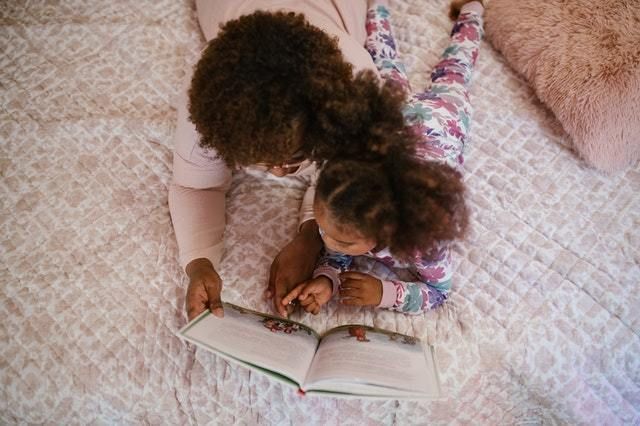 Why Picture Books by Black Authors and Illustrators are Important
Children learn about their world through both experience and the stories that we tell them. The stories that they hear shape their understanding of those experiences. Stories also widen children's understanding beyond what they can experience. That's where the two types of stories become important; "mirror stories" and "window stories." Mirror stories give children a new vision of themselves and their own experiences. This type of story validates the child's own life and shows themself and their family reflected in the text. Window stories on the other hand, give children a glimpse into a new way of being. These stories are pivotal in ensuring that children develop compassion for others as well as curiosity in the world around them.  
 
What Are #OwnVoices Books and How Can You Find Them?
Historically, white authors and illustrators have dominated publishing. People of color have made up a very small percentage of published authors and this includes children's books. This means BIPOC (Black, Indigenous, and People of Color) children had very few chances to see themselves reflected in the pages of the books being read to them. White children as well were being sold a world view that didn't exist and never had, one where only people who lived. Or if there was representation it was inauthentic or downright hurtful. While progress in this area has been slowly advancing over the years, there was still a huge disparity in children's books. For example, in 2000 less than 3% of children's books published that year featured a black character. In 2015 author Corinne Duyvis suggested the hashtag #OwnVoices to describe books written by a member of a marginalized group depicting a person of that same group. The hashtag took off and inspired the creations of the organization We Need Diverse Books as well as other authors, illustrators, librarians, teachers and activists. (We Need Diverse Books has gone on to no longer use the #OwnVoices label, instead choosing to be more specific with labels like "Korean-American author" or "autistic protagonist.") Since then there has been a concerted push for greater representation in children's literature. While there is still a lot of work to do, there has been a huge improvement in the range and quality of books available. So where can a parent or teacher go to find books featuring Black characters (or any other marginalized group) We Need Diverse Books has a large collection of links to other lists. Of course your local children's librarian is always an excellent resource and here at Green Tree Public Library Miss Emily will be happy to help you find whatever you're looking for. 
Seven of Miss Emily's Favorite Books
Crown: an ode to the fresh cut by Derrick Barnes
Is there anything better than a fresh haircut? It makes you feel taller, smarter, ready to take on the world. That joy is captured in the multi-award winning book with vivid illustrations and strong text to read aloud. 
Hair Love by Matthew Cherry 
Both and ode to the bond between a father and a daughter and the beauty of Black hair, this cute and charming book is a staple at Miss Emily's house for bedtime with her own children. It was also made into an Oscar Winning animated short film that is every bit as lovely as the book. 
Me & Mama by Cozbi Cabrera
A simple celebration of love between a mother and daughter this soft and poetic book is another favorite at Miss Emily's house. It follows a little girl throughout a rainy day with her mama, from the time she wakes up until the time she goes to bed. Cabera's art and words paint a portrait of a warm and cozy family life that any child would be drawn to. 
Tar Beach by Faith Ringgold
This classic from 1991 was one of Miss Emily's favorites when she was a child. It's a beautifully dreamy book about a child imagining flying away from "Tar Beach," the rooftop of her apartment building in Harlem, and soaring over New York City before returning home and teaching her brother to fly too. 
Thank You, Omu! by Oge Mora
Omu, which means queen in Igbo, is making up a big pot of delicious, thick, red stew. The smell entices a small boy to come and ask for a bowl. Then one by one all the neighbors stop by for a bowl, but by dinner the pot has run dry. What will Omu do? What will her neighbors do? This beautifully illustrated book about sharing reminds Miss Emily of the great Ezra Jack Keats reimagined for the 2000's. 
You Matter by Christian Robinson
Author and illustrator Christian Robinson is the master of children's books that are both down to earth and philosophical. You Matter is no exception, showing how everyone matters, even the very smallest of the small and we're all connected. 
Your Name is a Song by Jamilah Thompkins-Bigelow
Long gone are the days when roll call was just a series of Marys, Johns, Tims, and Elizabeths. Children these days have a diverse and varied set of names hailing from all over the world and this melodic book celebrates that wonderful diversity. It reassures children that their name is special, important and has a history that reflects who they are, as well as teaching them to be respectful of other people's names as well.