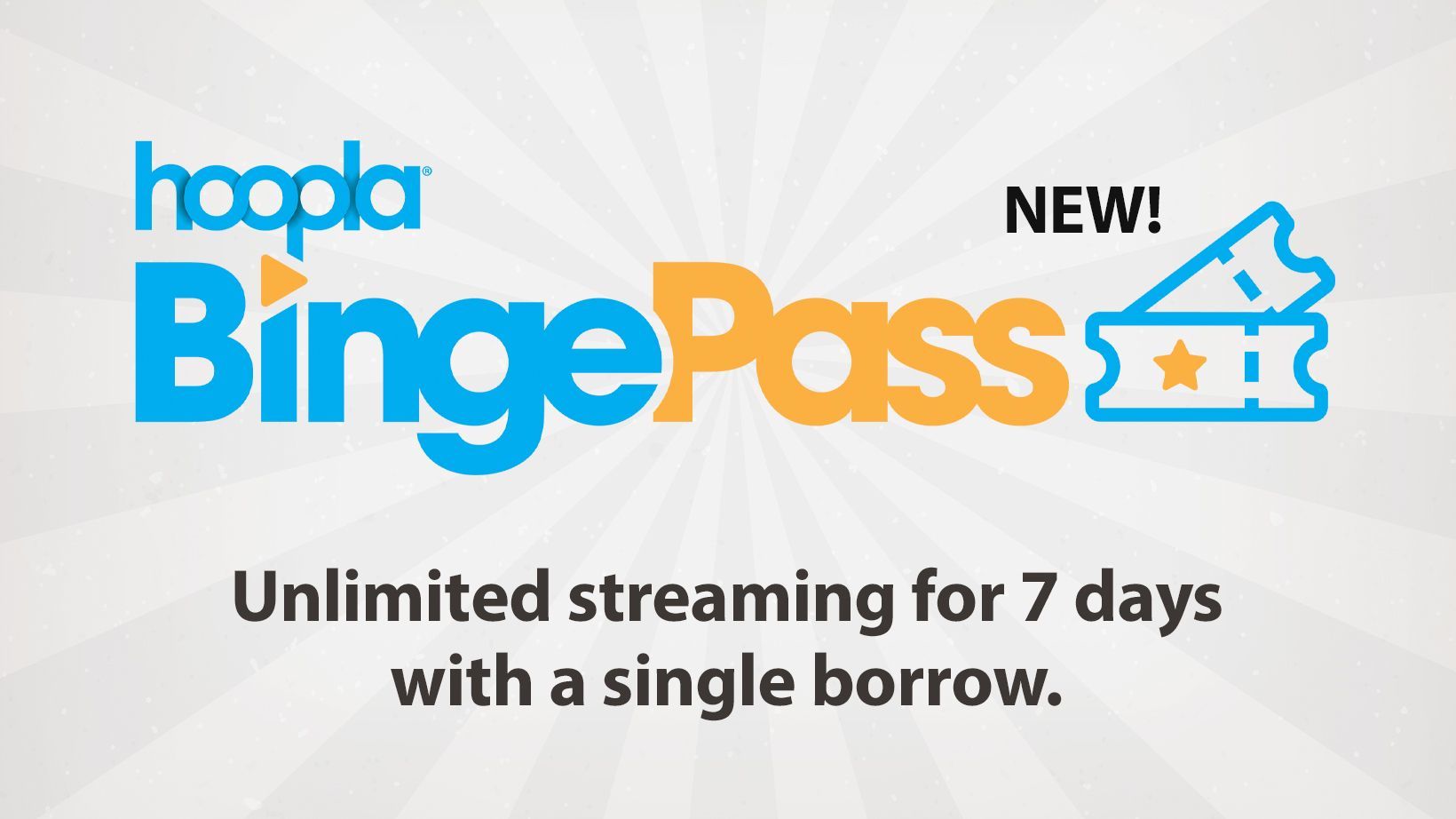 We are excited to introduce the newest format, "BingePass" on hoopla! BingePass gives you unlimited access to collections of great online content for 7 days…all with just a single borrow!
Curiosity Stream Bingepass offers;
Thousands of documentaries and nonfiction series to fulfill your curiosities
Ever-growing collection of award-winning original and curated factual films, shows and series covering science, nature, travel, history, technology and more
hoopla Magazine Bingepass offers;
Current issues of 50+ magazines
Read or listen any articles
Excellent reading experience on mobile devices
The Great Courses Video Bingepass offers;
300 video courses taught by some of the world's greatest professors
Each course has several lectures 
BingePass would give you a great opportunity to access a lot of content! It offers more flexibility, as you can bounce between different magazine titles or different courses while using just that one hoopla Instant borrow. 
You have not tried hoopla yet? Hoopla is a free service that lets you borrow 10 items each month from it's extensive digital library. It includes ebooks, audiobooks, magazines, movies, and music. Everything returns automatically so you don't have to worry about late fees and there's thousands of items to choose from. Sign up with an email address, select Green Tree Public Library from the provided list and put in your current library card number. Then you're all set to start borrowing!