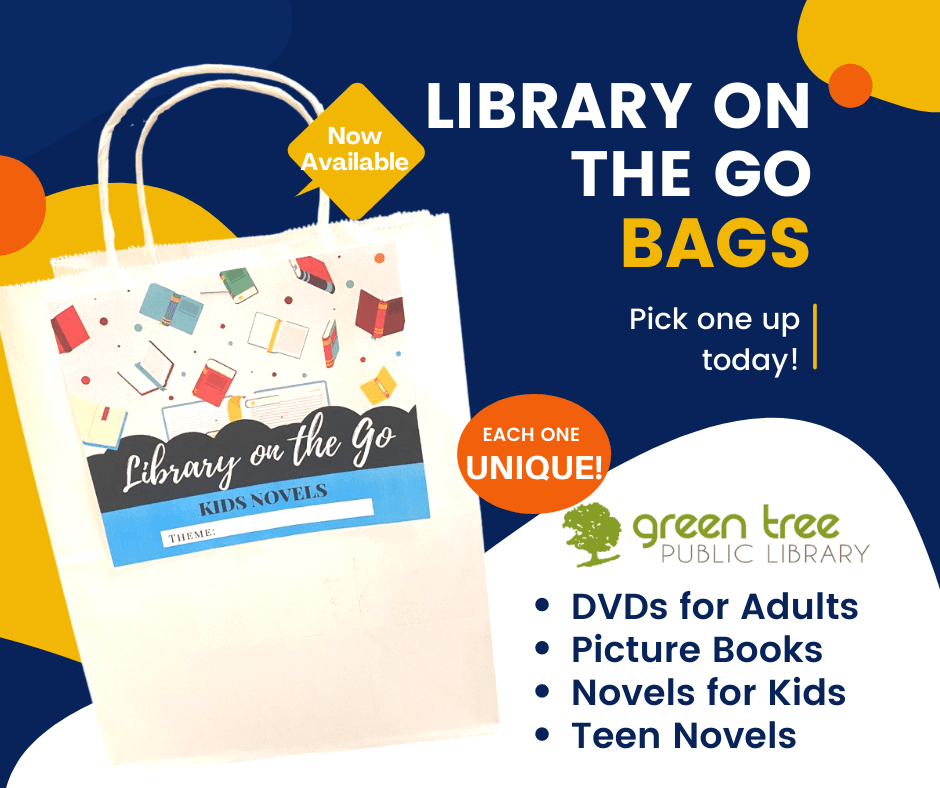 What's Library on the Go?
Next time you stop into the library look for one of our new Library on the Go bags. Located in both the children's department and the adult movie section these bags will have a selection of materials that all have a common theme, ready to check out and take home. All you have to do is grab one, take it to the front desk and check it out. It will be due in the same amount of time as those materials would normally be due back, three weeks for children's materials and one week for adult DVDs. 
Adult DVDs on the Go
Each bag will contain three DVDs that all share a common thread, such as the same genre, director or even just a vibe. A DVD bag on the go is perfect for a date night or a weekend of relaxing. All three will be checked out together and cannot be swapped or broken up. They do not have to be returned at the same time. 
Youth Books on the Go
Each bag will contain a curated selection of books for a specific age level and interest. 
Picture Books on the Go: four picture books selected for kids ages toddler through early elementary school. Each one is centered around a theme such as transportation, unicorns or a beloved author. 
Kids Novels on the Go: two chapter books of similar reading levels and genres that will appeal to a upper elementary and middle school kids.
Teen Novels on the Go: two young adult novels that have a similar theme that will appeal to a reader ages 14 and up.