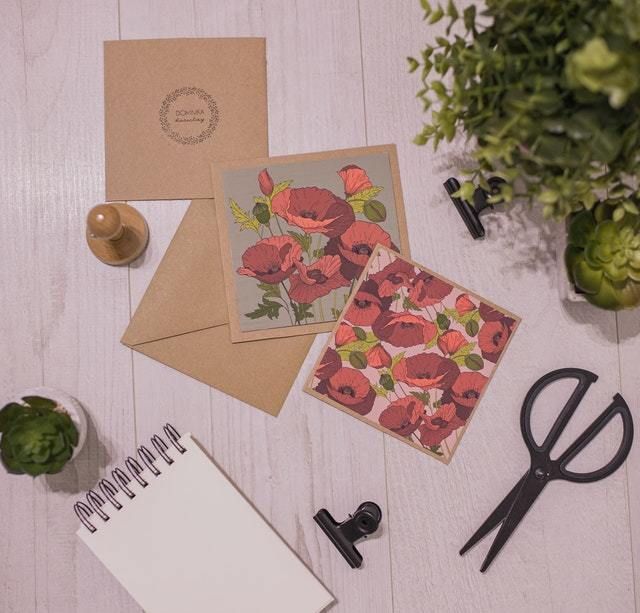 Today is World Cardmaking Day! This relatively new holiday, it's only been around since 2006, is celebrated on the first Saturday of October. It's a day dedicated to the joy of making a greeting card by hand for the special people in your life. Store bought cards just don't have the same level of personalization and care that a handmade card does, so let today be your inspiration to try something new and make a card! 
The library has a variety of resources on paper crafts and cardmaking for all ages. Here is just a short listing to get you started. 
Here in Green Tree we are also lucky enough to be home to the headquarters of Brutus Monroe Papercrafts! Stop by their storefront on Green Tree Road to see what exciting crafting materials and ideas they have to in store!