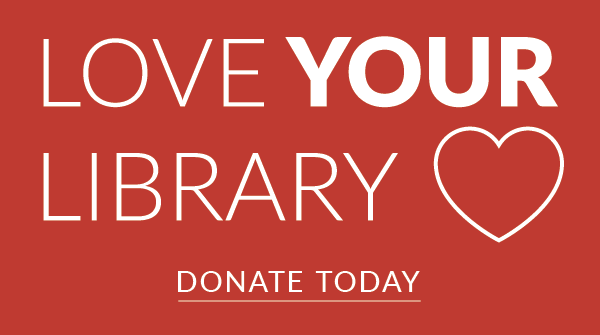 Dear Library Supporters,
An old saying goes-There's no such thing as a free lunch. That is probably true, however, there is such a thing as a free library and we, in Green Tree, are blessed to have a true gem of a library.
I remember when the Green Tree Library was a small room in the old borough building, where Boston Market is now located. Since moving to Green Tree in 1992, I have been amazed, astounded, and grateful to see what our library facility has become!
I am an avid reader and borrowing books to read is one of my greatest pleasures in life. Being part of the shared online catalog allows me to request and borrow books from any library in the county and have them delivered right to Green Tree. I love this service, but borrowing books is only a small part of the services that our library offers. The wealth of informational resources, programs, and exceptional staff have made our library a hub of our community.
The library offers tremendous programs for children such as storytimes, crafts, classes, summer reading programs, and so many other fun and engaging activities. Adults are also offered classes, guest speakers, book clubs, computer instruction, and numerous other services. Patrons of all ages can use computers, connect to free wifi, and borrow games, toys, movies, music, audio books, activity kits, kitchen utensils and baking supplies, and one of the newest additions-passes for Pittsburgh attractions such as the Heinz History Center. It seems like every time I go into the library, there are new programs and activities being offered. The library website always has a full monthly calendar of events-there is something for everyone.
As a teacher at Aiken School for many years, I was so thankful for the constant and continual support of the library staff. Someone was always available to help, organize, and participate in the Battle of the Books, Prime Time Reading, classroom storytimes, and even class visits to the library.
The past year has been so difficult and challenging for everyone. Budget cuts and funding allocations have affected all of us in some way. Throughout this time, the Green Tree Library staff has worked so hard to maintain a high level of community involvement, to continue to provide services and programs, and offer a safe environment for its patrons. Contactless pickup of materials, individually wrapped crafts, online classes, virtual storytimes, and the cleaning and sanitizing of materials and the facility have enabled us to continue to use the vast resources of our library.
Green Tree Library has been designated as a Star Library six times in the past decade. Our library is so deserving of this award because the staff, resources, and facility are above and beyond what is expected of a community library. All of the things that I have mentioned throughout this letter are available to ALL patrons FREE of CHARGE!
Your monetary contribution during Love Your Library month in September will help Green Tree Library continue to thrive as the heart and soul of the wonderful community in which we live.
Sincerely, 
Sandy McCann