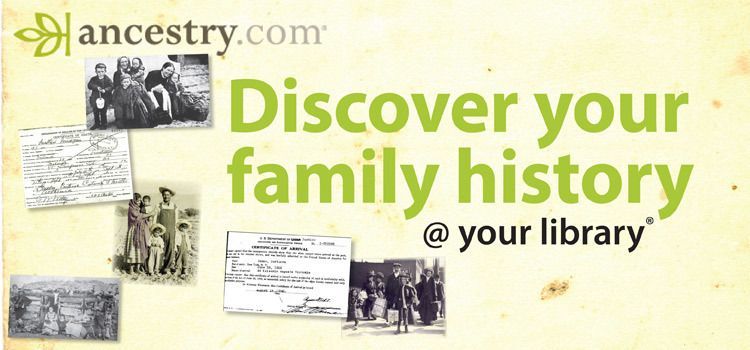 We are so excited to share this great news! You can access Ancestry Library Edition at home through DECEMBER 31! Ancestry is the world's largest online family history resource. It has unparalleled coverage of the United States and the United Kingdom, including census, vital, church, court, and immigration records, as well as record collections from Canada, Europe, Australia and other areas of the world! Normally, Ancestry is only available within a library location, but due to COVID-19 library closures Ancestry agreed to allow remote access for library patrons. 
Here is how to start;
Visit the library's website, www.greentreelibrary.org, and click on the eLibrary under BOOKS & MORE.
Click on Biography & Genealogy under Reference & Research, and find Ancesty Library Edition. Hover the mouse over or tap the logo and click on GO! 
Enter your library card number and PIN.
Ancestry Library website will be open. Click Begin Searching. Search by first name, last name, place your ancestor might have lived and birth year.
Now you can search billions of records to discover your family's history from the comfort of home!