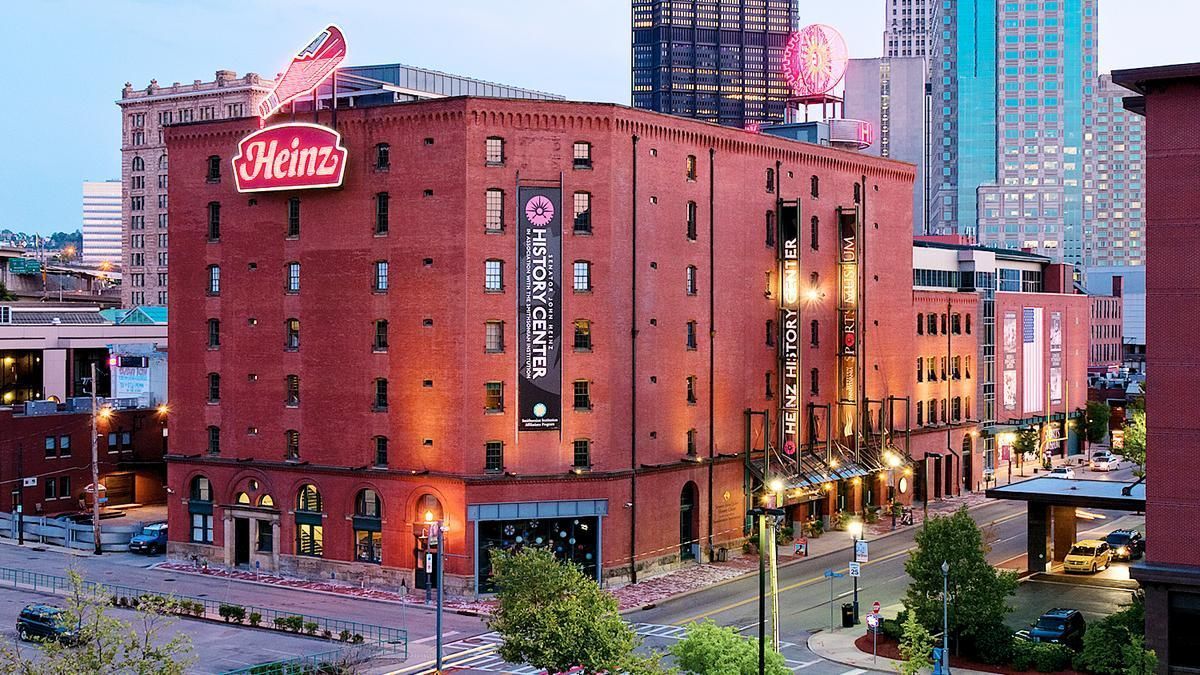 Green Tree Public Library, in partnership with the Heinz History Center Affiliate Program, is pleased to introduce Experience Kits, which provide FREE ADMISSION for up to four people to a number of museums and historical sites around Pittsburgh! These experience kits circulate for one week at a time and are available on a first come, first serve basis.
The nine historical sites include Senator John Heinz History Center, Fort Pitt Museum, Lincoln Highway Experience Museum, McKeesport Regional History and Heritage Center, Meadowcroft Rockshelter and Historic Village, Pennsylvania Trolley Museum, Quecreek Mine Rescue Site, William Vicary Mansion, and Zelienople Historical Society's Passavant House.
Each library's experience kit provides library card holders with free admission for up to four people per visit. The kits include virtual access to educational support materials and itinerary suggestions tailored to each site, so visitors can get the most out of their experience. As an added incentive, anyone who visits at least five sites before October 1, 2021 can enter to win one of six amazing raffle prizes.
This innovative program stems from the original collaboration between the Heinz History Center Affiliate Program, which includes more than 125 regional historical societies and organizations dedicated to preserving their local history, and Whitehall Public Library.
According to Sarah Scott, the reference librarian at Whitehall Public Library who started the initiative in 2017, the partnership presented a golden opportunity to promote sites – hidden gems that are often underappreciated – beyond the city of Pittsburgh. Subsequently, the initiative has since expanded to include additional libraries and a host of new sites.
"Libraries are routinely looking for ways to offer unique experiences to their community," said Scott. "This year especially, we want to encourage our patrons to visit these lesser-known yet still fascinating sites."
Robert O. Stakeley, the History Center Affiliates Program Manager at the Senator John Heinz History Center agrees with Scott and adds, "There has never been a greater desire than now towards getting out, taking a road trip, and exploring our region's history."
To borrow a kit, call 412.921.9292 ahead of time to see which kits are available. Due to popular demand, patrons will not be able to request items for specific dates. We can, however, hold a specific kit, if available, for up to one hour.
As COVID restrictions ease up, these experience kits are a great way to see many sites in the Pittsburgh area.