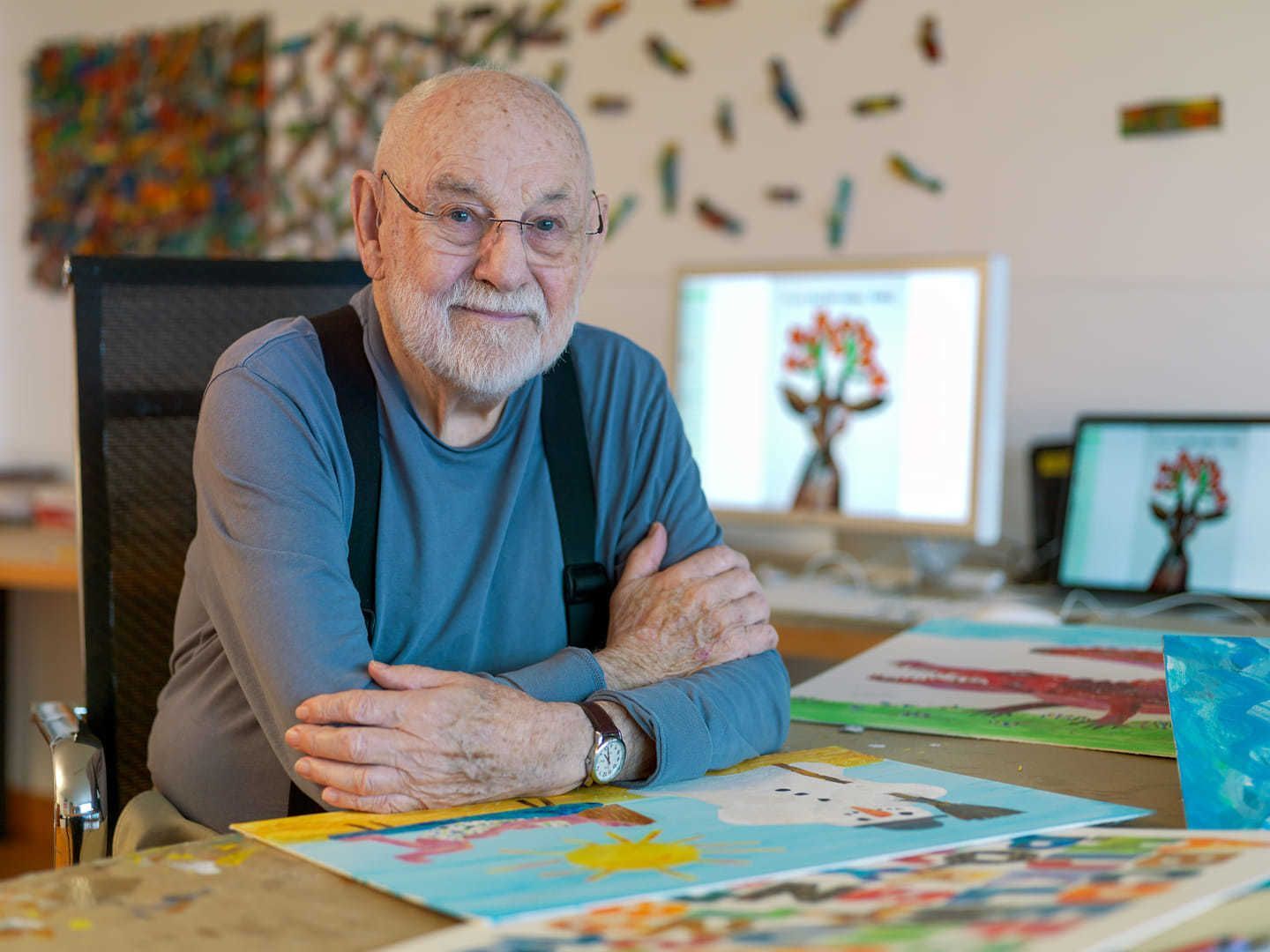 There are few children's book authors or illustrators as beloved as Eric Carle. Take a look at any young child's bookshelf and you'll almost certainly find one of his works sitting there, much loved and much worn. Born in 1929 in Syracuse, New York, much of his work was inspired by his youthful exploration of nature. Tragically, he family moved back to their native Germany just prior to World War II where they suffered greatly. Carle describes it as a dark time, not in the least because his father disappeared for many years in a Soviet Russian prisoner-of-war camp for years after being drafted to fight for the Nazis. Eventually Carle was able to put together enough money to return to the United States where he went to work in advertising. His 1969 book The Very Hungry Caterpillar is arguably his best known work. It has been translated into over 40 languages and read by millions of children world wide. In the 50 plus years since Carle went on to write and illustrate many more picture books in his unique collage style. In 2002 he and his wife created the Eric Carle Museum of Picture Book Art in Amherst, Massachusetts dedicated to the medium of picture book art where thousands of school children visit every year. He even made a Google Doodle of the Hungry Caterpillar in 2009. Though mostly retired Carle continued to release anthology books of children's picture book illustrators in the past few years highlighting topics such as What's Your Favorite Color? and What's Your Favorite Bug?. Sadly, Eric Carle died at home on Sunday, May 24, 2021 at age 91. 
Some Great Eric Carle Books (that aren't The Very Hungry Caterpillar)
Does a Kangaroo Have a Mother, Too?
"Slowly, Slowly, Slowly," Said the Sloth