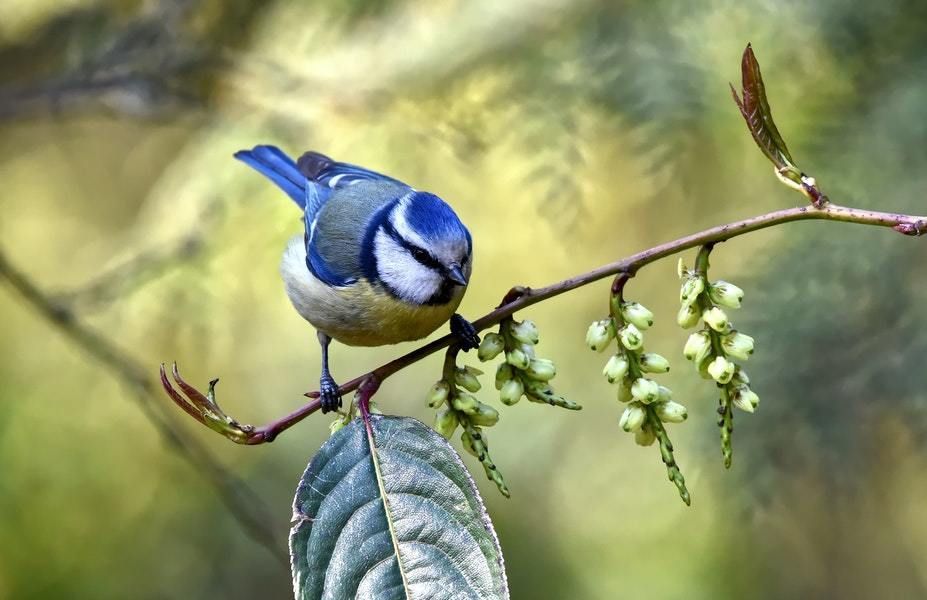 Spring is in full swing here in Green Tree which means that the it's the perfect time to introduce your child to the wonderful diversity of birds that live in Western Pennsylvania. Even very young children can learn the name of common backyard birds and listen for their calls. Older children can use binoculars and even keep a birdwatching journal! Here are some other great ideas that you can do with your child to help them learn about the biology of birds:
Make a bird feeder. There's lot of instructions online on how to make a simple wooden one, but you can also make a simple bird feeder using just a pinecone, peanut butter and birdseed. Cover the pinecone in peanut (or any other nut) butter, then roll it in birdseeds. Tie a string to the top and hang it from a tree. Birds love it! 
Set up a bird bath. Birds need water to drink and clean their feathers in. You can buy one of those fancy bird baths you see in at the garden store, but anything shallow that holds water will make for happy birds. The saucer from an old pot or a frying pan from the thrift store make great bird baths and cost almost nothing. You and your child will be able to spend hours watching the birds play in their new bath. Click here for more info on setting up a birth bath. 
Download Song Sleuth for your phone. This app records and identifies the most common North American birds just by their songs. It's available for Apple App Store and on Google Play. Use it while on a nature walk with your child and try to see how many different bird songs you hear. 
Visit the National Aviary. We are very lucky here in Pittsburgh that we are home to the National Aviary where you can get up close and personal with all kinds of birds, from the common to the extremely rare. There's penguins, flamingos and even animals that aren't birds, like bats and sloths! If you can't make the trip over to the North Side don't worry, the Aviary often has live streams of their birds that you can watch from anywhere. 
Books to read with your child about the science of birds.
Mama Built a Little Nest by Jennifer Ward, illustrated by Steve Jenkins. This delightful rhyming book is illustrated by Caldecott honoree Steve Jenkins (and master of animal illustration) and shows the nests of birds from all around the world. 
Have You Heard the Nesting Bird by Rita Gray, illustrated by Kenard Pak. A sweet book about a mother robin who listens to the calls of the birds around her as she waits for her eggs to hatch. Teaches children about nesting behavior and bird calls with charming illustrations and rhyming text. 
Common Backyard Birds by Doris Dumrauf. This nonfiction book introduces children to the 20 birds most frequently found in North American backyards. Beautiful and vivid photos show the birds in their natural settings which will make them even easier for children to recognize them when the see the birds in real life.
Warbler Wave by April Pulley Sayre. Warblers travel thousands of miles ever year on their annual migration. Share that story with young readers in this amazing photographic picture book. Larger than life photos will draw young readers in and the poetry will make the warblers' fascinating journey come to life.