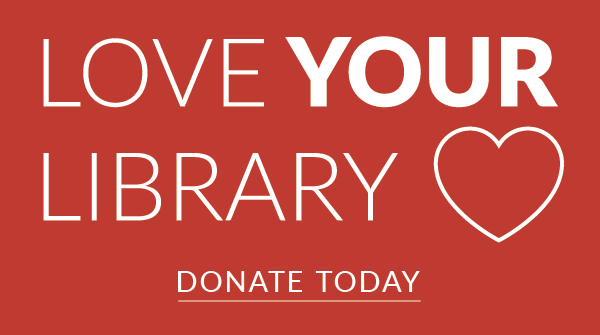 Dear Library Supporters,
On behalf of the Library's Board of Trustees, I would like to express our most sincere gratitude for the continuing support of the community as we have worked to find a "new normal" in terms of library services over the last year. Our staff has done admirable work under the circumstances to provide both new and familiar services to the community in different ways, and it is obvious to all of us that our patrons truly appreciate these efforts.
As mentioned in previous messages, the Green Tree Public Library has once again been named a STAR LIBRARY, its sixth such honor in the last decade. To receive this designation at such a uniquely challenging time for public services is a great honor to the community. I ask you to keep this in mind as we once again ask for your timely financial support.
The LOVE YOUR LIBRARY campaign this month provides an excellent opportunity for community members like you to show your commitment to your Library while having your donation matched in part by the Jack Buncher Foundation. The financial gift you can provide by September 30th is essential to supporting our mission as we continue to provide a high level of service to the Green Tree community.
Your matched donation, in whatever amount you can spare, goes toward important library services, including acquiring new books and other media, providing technological access through public computers and WiFi hotspots, and so much more. It cannot be overstated how much we as members of the board value the many contributions of our volunteers and donors, and we are very grateful for the support of both our continuing supporters and those who are donating for the first time.
Please visit loveyourlibrary.org by September 30th to make your donation and be sure to identify the Green Tree Public Library as your intended recipient. Also, please mark your calendars for the return of the Library's Used Book Sale at the main Borough building, October 8th – 11th. We are very excited to be hosting this community tradition once again and look forward to seeing you there.
Again, we want to express our thanks for your continued support during this challenging time for all of us, and we look forward to seeing you either in-person or virtually over the coming year!
Sincerely,
Ed Giles
President of the Board of Trustees