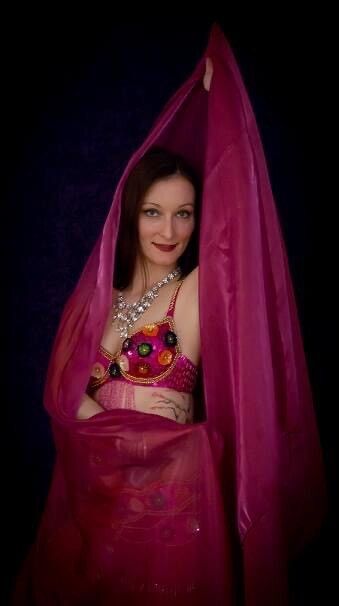 In this 1-hour Belly Dance class (no experience necessary), instructor Amethyst of ElectroBelly Dance Troupe will teach moves from a variety of styles. Get a full-body work-out, while doing slow, serpentine moves, to wild, fiery shimmies!
Amethyst began bellydancing in 1997, and is Certified by Bellydance Superstar Ansuya.
Free and open to adults. Please wear comfortable clothing with pants which allow the belly to move and breathe (no jeans). Registration is required and space is limited.
This program has been made possible thanks to the generous support of the William Z. Nasri family.