Guided Meditation and Sound Bath in the Garden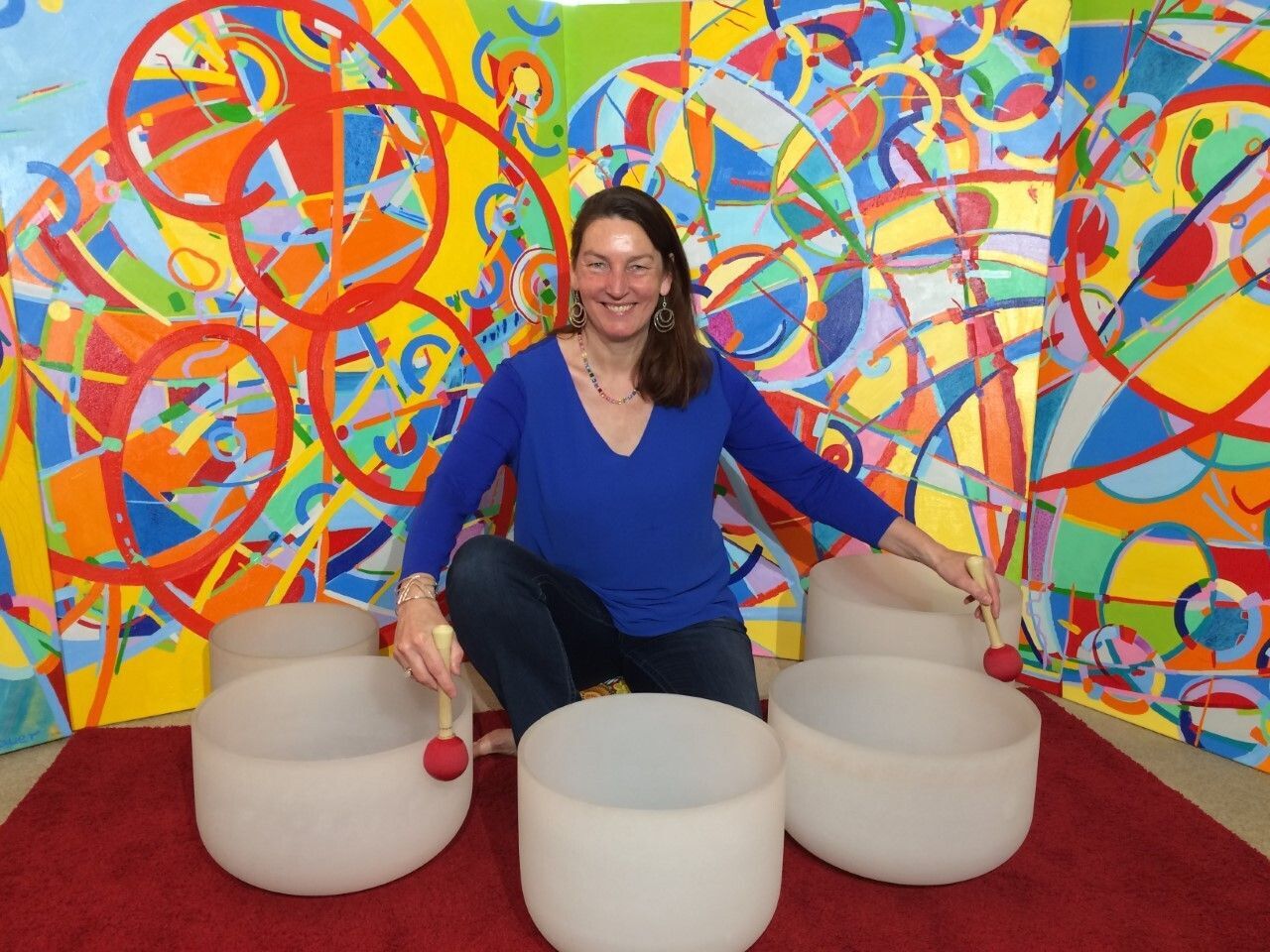 Leave your worries behind as we gather in the garden for a guided meditation. You'll learn about the many benefits a meditation practice can provide your body and mind. The guided meditation is accompanied by a 'Sound Bath' - the relaxing sound of Quartz Crystal Singing Bowls, which induce alpha wave level activity of the brain, balance the hemispheres of the brain and resonate within every cell of your body, creating health, balance, and harmony.
Please bring a mat and blanket and wear comfortable clothing. Free and open to adults and teens 16 and up. Registration is required. The event will take place in the Municipal Garden behind the library. In the event of inclement weather, we will move inside to the Sycamore/Hemlock Room.
The meditation will be guided by Dorit Brauer, an award-winning artist and author. She is the founder and owner of the Brauer Institute for Holistic Medicine. In 2016 she received the Immigrant Entrepreneur Award by Global Pittsburgh, in recognition of her achievements and enriching the Pittsburgh region with her talent and tenacity since her arrival in 1998.
This program has been made possible thanks to the generous support of the William Z. Nasri family.