Creativebug: Embroidered Constellations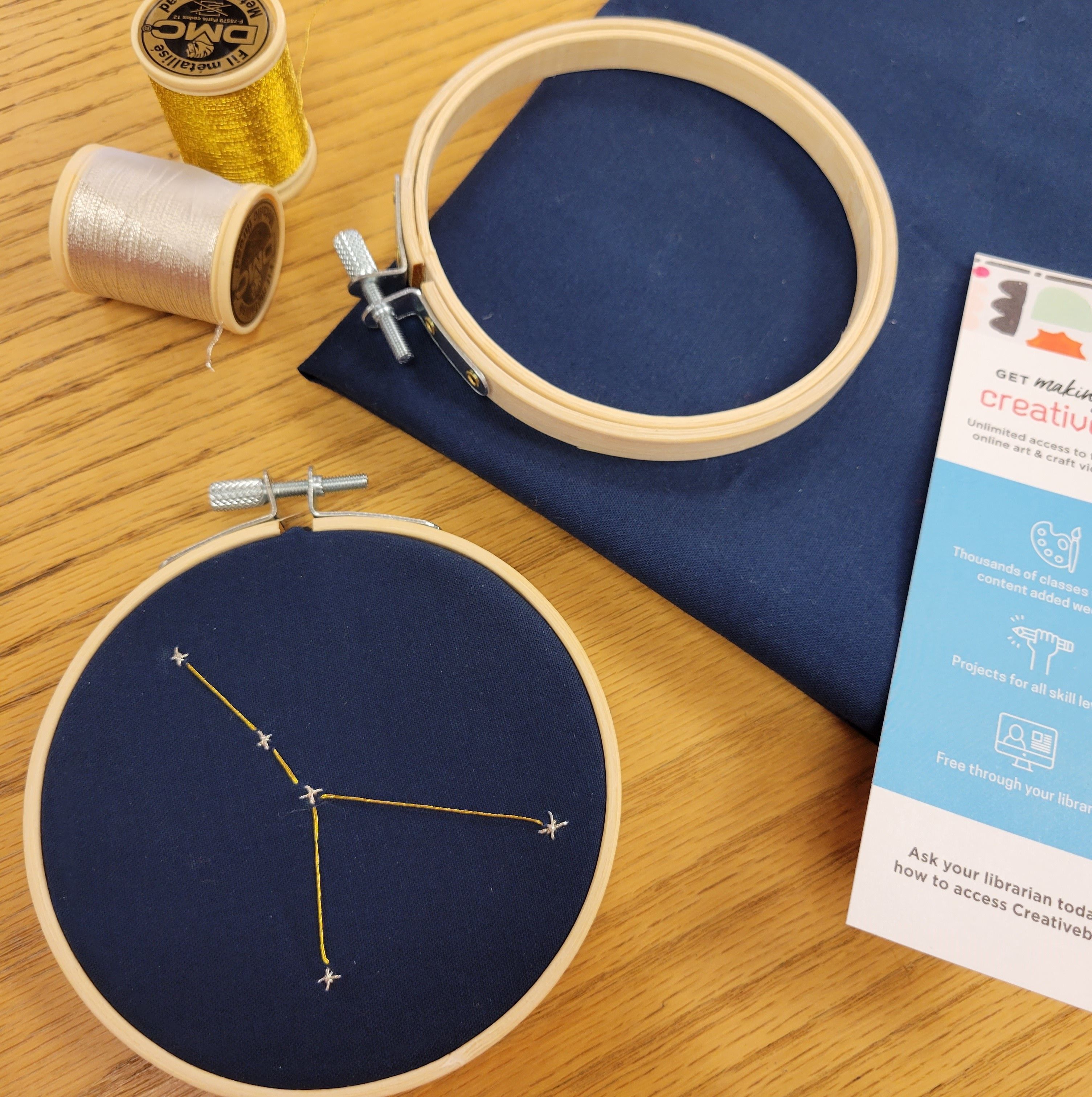 Bring the night sky into your home with hand-embroidered zodiac constellations. All you need is your library card to access Creativebug! Pick up the kit and enjoy the online tutorial anytime you want. Register for this craft activity starting on Friday, February 18. Then pick up the kit starting Friday, February 25. This craft program is open to mature teens and adults.
What is Creativebug?
Creativebug is an online collection of 1000+ crafting classes. The Creativebug platform features chapter divisions, note-taking tools, 20-second rewind and more. Users can save favorite classes, receive personalized recommendations, and download patterns, templates, and recipes.