Museum Spotlight: Heinz History Center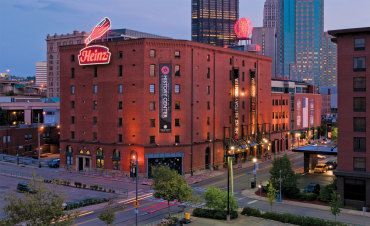 Whether you are a regular visitor or have never been, there is a lot for you to discover at the Senator John Heinz History Center! Learn about the museum's rich collection and ongoing exhibits, including the 7,000-square-foot exhibit on American Democracy. Following the presentation there will be an opportunity to ask questions and receive personalized recommendations for what to see first!
ABOUT HEINZ HISTORY CENTER:
Devoted to the history and heritage of Western Pennsylvania, the History Center is Pennsylvania's largest history museum and a proud affiliate of the Smithsonian Institution. The 370,000 square-foot museum presents compelling stories from American history with a Western Pennsylvania connection in an interactive environment perfect for visitors of all ages.
This virtual program is part of a series promoting the Experience Kits initiative at select Allegheny & Washington County Libraries, and is sponsored by the Heinz Center Affiliates Program (HCAP). With your library card, receive free admission passes for up to four people to several local museums and historical sites. For more information, visit https://www.greentreelibrary.org/books/kits-unique-items.html.