What's It Worth? Antiques Roadshow (on Zoom)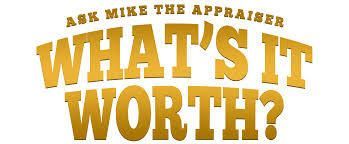 This program is full and registration is closed.
During this Zoom presentation, author, auctioneer, appraiser and radio show host Mike Ivankovich will discuss the factors the determine an object's value. Each participant will have the opportunity to present one item they own - an antique, collectible or personal treasure - to the group, and Mike will reveal what it is worth today. If you've ever watched the popular PBS Antiques Roadshow, this program will be similar. Registration is required. We will email a link to the Zoom meeting the day before.